WHAT'S NEW
TAHIMA Meeting: October 2016
The next TAHIMA workshop is scheduled for Thursday, 10/20 from 6-8pm at Tacoma Community College in Tacoma, WA. The speaker and topic are being finalized and will be posted soon.!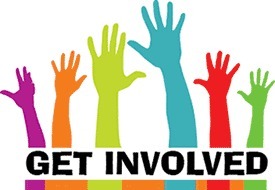 2017 TAHIMA Board Member Nominations are now open
Want to get involved in an Organization that is making a difference? Now is a great time!
If you are interested or know of someone that is interested in becoming a part of the TAHIMA board please submit your name(s) to TAHIMA at tahimamembership@outlook.com
The following positions are open for 2017
President Elect
Treasurer
Secretary
Student Directors (at least 2 positions)
You can find the roles and responsibilities in our bylaws. The bylaws can be found under the About tab .
HIT/HIM Jobs!
There have been several jobs posted lately. See the Jobs tab for more information on these exciting opportunities.
---
Previous Handouts
Communicating Your Way Through Constant Change
You can access the powerpoint presentation from Carl Stokes on 9/15. To To download the handout, please click here.
Bad Mules vs Valued Clinical Documentation
You can access the powerpoint presentation from Joanne Wright on 3/17. To download the handout, please click here.
---
2016 TAHIMA Board
Your 2016 TAHIMA Board is listed below. We look forward to another great year!
Anita Tolbert, RHIT - President
Carrie Cordero, MHA, RHIA - President Elect
Melody Draper, RHIT - Past President
Cynthia Rondeau, CCS-P - Secretary
Corinne Jarvis, RHIA - Treasurer
Brittany Currey - Student Director
Tim Ramsay - Student Director
TAHIMA Email Notification
As of March 2008, TAHIMA has transitioned from physical mailings to email notifications for workshop announcements. If you'd like to be added to our email distribution list, please visit our membership page and fill out the Email Notification form. Also, if you've changed email addresses, please let us know!