WHAT'S NEW
TAHIMA September Workshop: Spinal Fusion Coding and ICD-10-PCS
After a relaxing (and hot!) summer vacation, we are back with our monthly workshops. Our next meeting will be 9/21 at Tacoma Community College. Visit our Events tab for more information .
WSHIMA Executive Director Recruitment
The Washington State Health Information Management Association (WSHIMA) is recruiting for an Executive Director. The Executive Director partners with the Board, advancing goals and strategies while taking care of the daily administrative needs of the organization. The hours vary between 75-90 per month, with a flexible schedule and duties that can be performed remotely. The current contracted rate is $2805 per month. See the job description and send your resume and cover letter to wshima@wshima.org if you are interested in applying.
Like us on Facebook!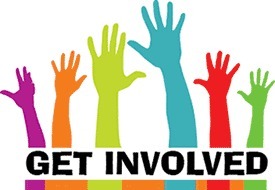 TAHIMA Volunteer Opportunities
You can find the roles and responsibilities in our bylaws. The bylaws can be found under the About tab .
TCC Advertisement - Calling all RHITs
Are you ready to take the next step in your Health Information career? Get your Bachelor of Applied Science (BAS) in Health Information Management from Tacoma Community College!
Tacoma Community College's new fully online BAS program is designed to prepare busy professionals for RHIT to baccalaureate degree advancement and new career opportunities. Part time and full time options available.
You only need two things to apply:
RHIT certification
Associate degree in Health Information Technology, Health Information Management or equivalent field.
We accept new students quarterly (excluding summers). We are currently sitting students for our winter cohort.
Questions? Click here to learn more.
HIT/HIM Jobs!
There have been several jobs posted lately. See the Jobs tab for more information on these exciting opportunities.
---
Previous 2017 Handouts
Spinal Procedure Coding in ICD-10
You can access the powerpoint presentation from Linda Dawson on 9/21. To download the handout, please click here.
Hidden Labor Markets
You can access the powerpoint presentation from Maureen Larson Bonck on 5/18. To download the handout, please click here.
---
2017 TAHIMA Board
Your 2017 TAHIMA Board is listed below. We look forward to another great year!
Carrie Cordero, MHA, RHIA - President
Karen Youngblood - President Elect
Anita Tolbert, RHIT - Past President
Jamie Houghton, RHIT - Secretary
Sharyl Leingang, RHIT - Treasurer
Roza Williams - Student Director
Danielle Gould - Student Director
Kathleen Intile - Student Director
Maria Peterson - Student Director
TAHIMA Email Notification
TAHIMA has transitioned from physical mailings to email notifications for workshop announcements. If you'd like to be added to our email distribution list, please visit our membership page and fill out the Email Notification form. Also, if you've changed email addresses, please let us know!