WHAT'S NEW
TAHIMA Meeting: May 18, 2017
The next TAHIMA workshop for 2017 is scheduled for Thursday, 5/18 from 6-8pm at Tacoma Community College. This workshop will feature Maureen Larson Bonck discussing job searching tips to access the "Hidden Labor Market". Please check out the details by visiting our Events tab.
Welcome to 2017!
Hi everyone! Welcome to another exciting year with TAHIMA! We are your local source for high quality, affordable CEUs on current HIM topics. The 2017 membership form is available to download. Remmeber that the memberships reset every year. To download the form, please click on ourEvents tab.
22nd Annual HIM Student Leadership Conference - Tacoma Community College
The HIT faculty at Tacoma Community College are pleased to announce the 22nd Annual HIM Student Leadership Conference organized by the graduating HIT class of 2017.
The conference will be held Saturday, June 3rd, 2017 from 8-4:30 on the main TCC campus in the H.C. Joe Harned Center for Health Careers (Building 13). Breakfast, lunch, and snacks will be provided.
You'll have the opportunity to earn up to 6 AHIMA approved CEUs. The theme of this year's conference is Linking Healthcare Together . We have a wide range of topics such as Cyber Security, ICD_10 Financial Impacts, Electronic Data Integrity and Transgender Health.
The cost is still just $65 for professionals and $35 for students if you register by the priority deadline of Saturday, May 27st then $75 and $45 at the door (only cash or check accepted at the door). All money raised goes straight to the student account and helps us purchase supplemental instructional material.
You can view the agenda and register online at click here or visit http://www.tacomacc.edu/HIMConfernce.
New TAHIMA Scholarship!
Submissions should be received no later than November 3, 2016 for consideration.
TAHIMA is proud to announce the creation of the TAHIMA Scholarship Program. We are going to award two (x2) $150 scholarships to TAHIMA members to assist with educational endeavors. To learn more or to apply, please visit our News tab.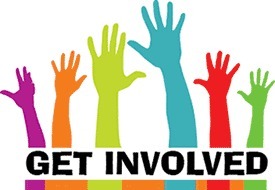 You can find the roles and responsibilities in our bylaws. The bylaws can be found under the About tab .
TCC Advertisement - Calling all RHITs
Are you ready to take the next step in your Health Information career? Get your Bachelor of Applied Science (BAS) in Health Information Management from Tacoma Community College!
Tacoma Community College's new fully online BAS program is designed to prepare busy professionals for RHIT to baccalaureate degree advancement and new career opportunities. Part time and full time options available.
You only need two things to apply:
RHIT certification
Associate degree in Health Information Technology, Health Information Management or equivalent field.
We accept new students quarterly (excluding summers). We are currently sitting students for our winter cohort.
Questions? Click here to learn more.
HIT/HIM Jobs!
There have been several jobs posted lately. See the Jobs tab for more information on these exciting opportunities.
---
Previous Handouts
Introduction to Value Based Care
You can access the powerpoint presentation from Evan Richards on 11/17. To download the handout, please click here.
Updates to ICD-10 Guidelines
You can access the powerpoint presentation from Char Gore on 10/24. To download the handout, please click here.
Communicating Your Way Through Constant Change
You can access the powerpoint presentation from Carl Stokes on 9/15. To download the handout, please click here.
Bad Mules vs Valued Clinical Documentation
You can access the powerpoint presentation from Joanne Wright on 3/17. To download the handout, please click here.
---
2016 TAHIMA Board
Your 2016 TAHIMA Board is listed below. We look forward to another great year!
Anita Tolbert, RHIT - President
Carrie Cordero, MHA, RHIA - President Elect
Melody Draper, RHIT - Past President
Cynthia Rondeau, CCS-P - Secretary
Corinne Jarvis, RHIA - Treasurer
Brittany Currey - Student Director
Tim Ramsay - Student Director
TAHIMA Email Notification
As of March 2008, TAHIMA has transitioned from physical mailings to email notifications for workshop announcements. If you'd like to be added to our email distribution list, please visit our membership page and fill out the Email Notification form. Also, if you've changed email addresses, please let us know!